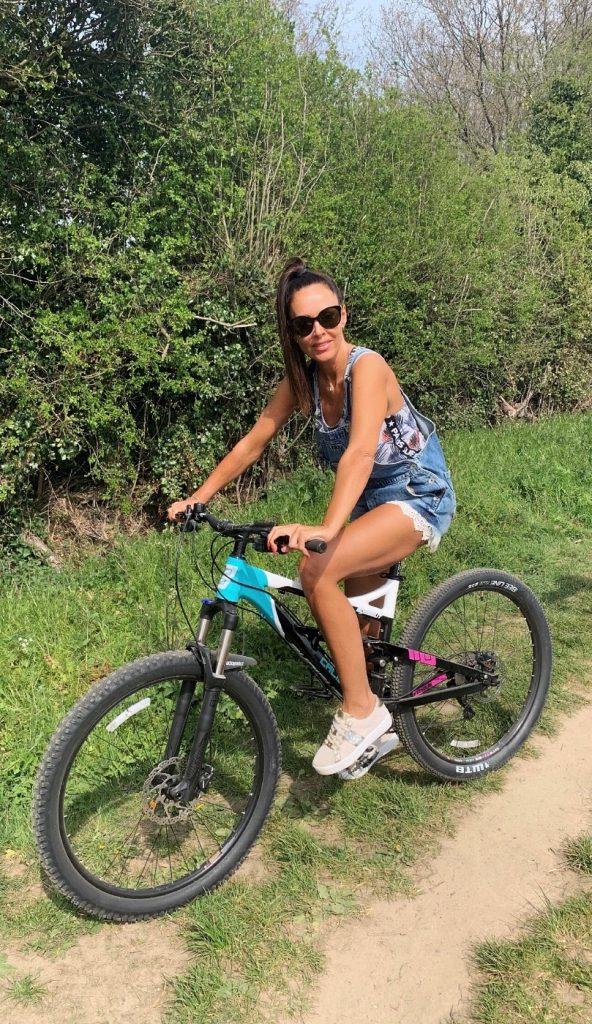 As we continue to try and provide as much consistency and routine for our members as we can during the lock-down we again name a member of the month. For April our member of the month is the awesome Carina West.
It's difficult to stand out in the current climate and it's hard to convey the qualities we would normally look for in a member of the month but Carina has been epic this month. Since lock-down she has been a consistent part of our online zoom classes, there at 9:30 most days to get her daily fix of CrossFit. In those classes she is infectiously joyous, positive and bright. It is easy in the current situation to be down or despondent and to let that impact our physical activity but Carina has shone and in doing so brightened every class she has done.
As well as being consistent with her own training Carina has also encouraged her children and her partner to get involved in the classes and work on their fitness. We love people getting others, particularly their family, involved in fitness and there is no better time than now to encourage your loved ones to move and be active.
Carina has also been unwavering in her support of not just the gym but it's community and members. Actively involved in everything we have been doing, regularly engaging with our coaching team, our members and our community as a whole and generally being a kick ass member of our new online world.
Thank you for your positivity, enthusiasm and encouragement in these strange times dude.
We asked Carina:
What bought me to Saxon Crossfit?
I have always enjoyed some form of exercise, but mainly going to the gym. A year ago I met someone who did CrossFit and I was slightly envious of how he was addicted to his fitness and how excited he was to book into a class, I knew I didn't share the same enthusiasm about the gym. I basically wanted what he had so I googled CrossFit in my local area and came across Saxon, that day was the turning point to my fitness and the decision to join Saxon is one I will never regret.

What's the biggest change Saxon CrossFit has had on your  life?
Definitely discipline and motivation towards exercise and eating healthy (even tho I still love the odd doughnut or chocolate bar) also being able to workout with a group of friends, I've never had that before. For once in my life I am passionate about health and fitness and I am excited about where my new addiction might take me.

What's your favourite thing about Saxon?
This was probably the hardest question to answer. Saxon is my new favourite everything. But first and foremost it has to be the community. I have honestly met the most amazing, inspirational people ever. That's from the strongest to those who think they are the weakest, to me you are all the best group of people I have ever met in fitness. I love you all!!!

What's my ideal workout?
Most definitely an Emom, I think it's the versatility of them and the fact that I can gauge my fitness levels and see if I have improved.

Describe Saxon in 3 words:
My first word was going to be community but since lockdown I'm going to say Family (it's definitely become my extended family)Second word, addictive (I love my healthy addiction)Third word, motivational, purely because of the epic coaches and their constant supportive attitudes and ability to keep everyone motivated especially at the moment.

Something about me that members won't know?
From the age of 6-13 I was in a majorette group called the Busby majorettes where I entered lots of competitions and won a lot of trophies either in groups or as a solo.